The Welsh artist, designer and author David John has worked in several countries, collaborating with artists, writers, musicians and performers in a wide variety of creative projects, including plays, films, concerts, exhibitions, books, publications and websites.

He has designed the CD covers and booklets for Carlo Domeniconi's Selected Works series.

David describes his current encyclopaedic internet project My Favourite Planet as part travel guide and part homage to our wonderful and whacky world and the creatures which live on it.



David John is the designer of Carlo Domeniconi's
CD series Selected Works.

He also designs and manages this website.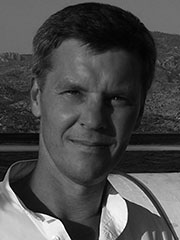 David John

www.ursa-major.de

photo:
Konstanze Gundudis