My Favourite Planet > Blogs > The Cheshire Cat Blog >
| | | | |
| --- | --- | --- | --- |
| | back | The Cheshire Cat Blog 2014 | |
The Cheshire Cat Blog is a series of original photo essays, videos, articles
and postcards by various authors in different parts of the world.

There is no fixed theme or format, and the blogs may be humorous or serious in tone.

Contributions to The Cheshire Cat Blog are welcome. See the contribute page for details.
| | | |
| --- | --- | --- |
| | Index of previous blogs - 2014 | 4 posts |
January
February
March
| | | |
| --- | --- | --- |
| The Cheshire Cat Blog | January 2014 | |


A short comedy play (or a long sketch?) especially
commissioned for nothing in particular.
| | | |
| --- | --- | --- |
| The Cheshire Cat Blog | February 2014 | |

The world renowned guitarist and composer Carlo Domeniconi is playing
another of his annual series of small, intimate concerts in Berlin.

Fans of his work can see him play in the German capital for a ticket price
of 7 euros. The Cheshire Cat reveals one of the insider tips of the year.
| | | |
| --- | --- | --- |
| The Cheshire Cat Blog | March 2014 | |


which he will pay his respects to Greek victims of the Nazi occupation in
World War II. We publish the open letter addressed by the veteran Greek
politician and human rights activist Manolis Glezos to Mr Gauck in anticipation
of his visit.
Tooth and claw, The Cheshire Cat
examines the mysterious death of an avian neighbour and observes the
workings of savage nature in the urban landscape of Berlin, Germany.
Definitely not for the squeamish.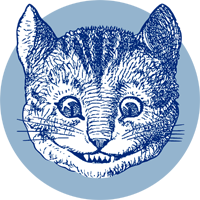 The Cheshire Cat Blog

at My Favourite Planet Blogs
Visit the My Favourite Planet Group on Facebook.

Join the group, write a message or comment,
post photos and videos, start a discussion...
Views of blog authors do not necessarily reflect those of the publishers
or anyone else at, on or in the vicinity of My Favourite Planet.







George Alvanos
rooms
in Kavala's historic Panagia District
Anthemiou 35,
Kavala, Greece
kavalarooms.gr
Olive Garden Restaurant
Kastellorizo,
Greece
+30 22460 49 109
kastellorizo.de
Papoutsis
Travel Agency
Kastellorizo,
Greece
+30 22460 49 286
greeklodgings.gr