My Favourite Planet > Blogs > Edwin Drood's Column >

back
Edwin Drood's Column

| | | |
| --- | --- | --- |
| | 22 April 2014 | |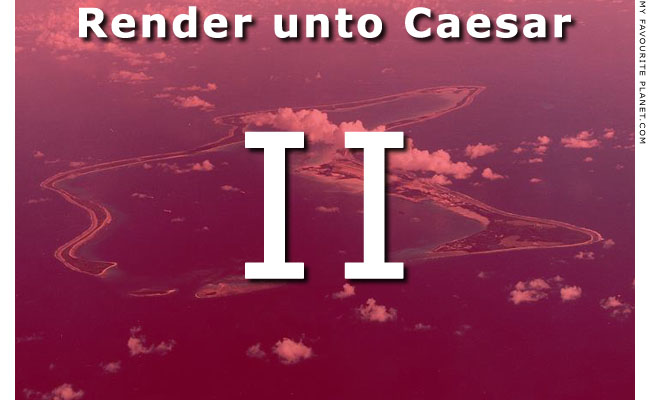 Another week has passed, and although Edwin would like to leave this topic and go
somewhere a little lighter and more entertaining, the subject just won't go away.
This will be succinct. It will win medals for brevity.

If you're tired of hearing about MH370, or had forgotten, because by now that lost Boeing is so very "last month", this will do nothing to improve your day. But I just want you to consider a couple of small things … well, big things actually, because there's nothing very small about a 777, nor about the Indian Ocean.
Debris
We would have some debris by now: think of all those seat squabs, all that luggage, all those bodies, all those fluids (even assuming that the fuel was used up) with their own particular signature. With the search expertise of several nations and the satellite technology of the world available, we would have something by now. One might argue that the plane could have disappeared beneath the waves smoothly and entirely in one piece after a perfect landing on water, only to be crushed by pressures so intense at a depth of several kilometres that nothing could escape, nor have sufficient buoyancy to be able to rise to the surface. But in the event of a controlled landing on water, buoyancy systems would automatically deploy. The airliner would eventually sink, but the rafts would be left, whether empty or full. And, by the way, if the plane had been deliberately depressurized some hours earlier, then it would implode at a far shallower depth, possibly close enough to the surface to still permit buoyant articles to rise.
Depth
The extreme depth raises another issue. There are any number of areas of the Indian Ocean that are relatively shallow. It does seem strange that this plane just happens to be in one of the deepest parts where, quite coincidentally, there is neither cartography nor national jurisdiction and which also just happens to be below the maximum depth of some of the world's most extreme submarine research vessels.
Fire
If the plane had been gutted by fire (a large number of lithium-ion laptop batteries in cargo is cited as a possible suspect), this would leave a distinct trace. The plane's envelope would be compromised and it would break up on impact with water, trailing carbonized detritus for miles across the ocean. It would also have to be a very strange fire that could kill the passengers and crew but leave all systems functioning for a level flight path.
Conclusions
Once again, I return to the main issue. If this were a "normal" plane crash – and God forbid that one should consider any plane crash normal – with a machine on its planned route, everything functioning as it should, then suddenly there's a technical problem, it doesn't resolve itself, there are secondary complications, the pilot issues standard distress calls, attempts to bring the plane down onto water, sadly fails but at least we know where it is … then the above-mentioned anomalies would seem little more than quirky. But in this present situation, we have a plane that's clearly been wilfully re-routed, had its flight computer re-programmed and its communications systems deliberately switched off. So we have to consider the combined oddities of strange flight behaviour, no distress signal, no clues and no debris as something more than quirky: unsettling, bizarre, deeply suspicious and smelling strongly of rat … very big rat.
©
Edwin Drood
, April 2014
See also:
Render unto Caesar
, Edwin Drood's Column 15 April 2014.
Edwin Drood's Column, the blog by The Mysterious Edwin Drood,



at My Favourite Planet Blogs.


We welcome all considerate responses to this article
and all other blogs on My Favourite Planet.
Please get in contact.
Visit the My Favourite Planet Group on Facebook.

Join the group, write a message or comment,
post photos and videos, start a discussion...
Views of blog authors do not necessarily reflect those of the publishers
or anyone else at, on or in the vicinity of My Favourite Planet.






George Alvanos


rooms
in Kavala's historic Panagia District



Anthemiou 35,
Kavala, Greece


kavalarooms.gr


Olive Garden Restaurant


Kastellorizo, Greece



+30 22460 49 109


kastellorizo.de


Papoutsis
Travel Agency


Kastellorizo, Greece



+30 22460 49 286


greeklodgings.gr