My Favourite Planet > English >
| | | | | |
| --- | --- | --- | --- | --- |
| News archive | 2014 | | 2014 | |
"Distances are useless. Times alone matter."

J.D.S. Pendlebury, The archaeology of Crete, an introduction, 1939.
Well seasoned song

18 December 2014

For those of you who like to trudge through the snow of your 'hood or stand on yon village square to regale neighbours or Xmas-panic shoppers with "glad tidings of comfort and joy" in the form of seasonal choral evergreens, we bring you a brand new ditty to freshen up your repertoire.

The Mysterious Edwin Drood has penned his own version of a popular festive hit, which we recommend you print out and rehearse with your local warbler crew. We hear they'll all be singing this at the Kremlin this Christmas, so don't get left out.

Edwin's carol also makes the perfect Christmas gift: it is wondrous and it's free! It is also marvellously eco-friendly, requiring no any gaudy Xmas wrapping paper whatsoever.

Put Drood's A Christmas Carol in somebody's stocking
this Christmas. You know it makes sense.

Edwin Drood's
Christmas Carol

Edwin Drood's
Column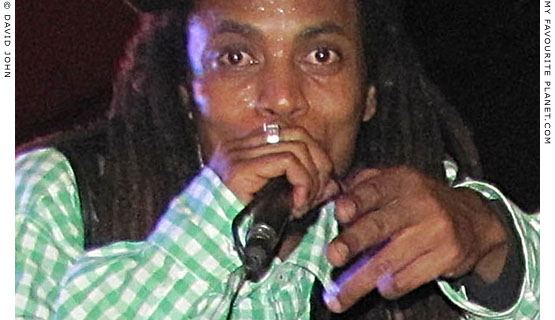 Weltfest in Berlin, 30th August 2014
August 2014 If you are in Berlin, Germany on the last weekend in August, come along to Weltfest am Boxhagener Platz, the annual free street festival in the Friedrichshain district of the city.

The theme of this year's World Fest is "Work in Progress - decent work for people worldwide", and members of NGOs will be on hand to discuss the subject at stands around the large green square of Boxhagener Platz.

A variety of international musicians will provide the sounds on the main stage, with the artist Jim Avignon as the headline act. There is also a special place for buskers to perform.

For junior citizens, the South African-German children's musical Inkululeko, the long way from Nonsiki will be performed by Global New Generation, and the childrens' circus Zirkus Zack offer interactive acrobatics.

See It's a small world fest, The Cheshire Cat Blog photo essay about Weltfest in previous years.

The Weltfest website has information in English about the programme and details of how to get there:

[linked page removed 2015]

Entrance to the festival is free.




Weltfest 2014
Boxhagener Platz,
Berlin, Germany

30th August 2014


Photo:
Blessed Love
at Weltfest 2013
by David John
Money for nothing?

22 August 2014

As we all know by now, while Edwin Drood is hardly the man who broke the bank at Monte Carlo, he is a writer of independent means. So it may come as a surprise to many of his readers when he advocates the idea of an unconditional basic income for all citizens regardless of their financial status.

Find out why the Belgium-based King of the Road advocates this apparently left-leaning concept in A man of means, the latest level(ler) at Edwin Drood's Column.

A man of means

Edwin Drood's
Column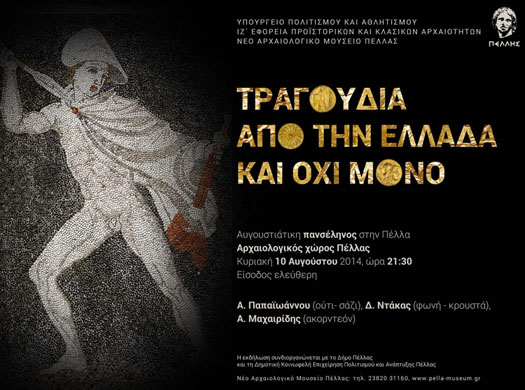 Full moon concert in Pella, 10th August 2014
August 2014 We reported last year about the annual Full Moon concerts in Pella, Macedonia, Greece, the birthplace of Alexander the Great (see Full moon in Pella at The Cheshire Cat Blog), and this year's evening of music promises to be at least as enjoyable as previous events in the archaeological site.

The title for the open-air gig is "Songs from Greece and other places" (Τραγούδια από την Ελλάδα και όχι μόνο, literally Songs from Greece - and not only), and the programme will include traditional music of Asia Minor performed by A. Papaioannou (oud, saz), D. Dhaka (vocals, percussion) and A. Machairidi (accordion). The event is organized by the Municipality of Pella and the Public Welfare Enterprise Culture and Development Pella.

Entrance to the concert is free.

See a larger version of the concert poster (in Greek, opens in a new window).

We recommend visiting the excellent Pella Museum and archaeological site during the day, then taking a break at one of the village cafes or tavernas before the concert which begins at 21:30.

Pella is just 40 minutes from Thessaloniki. Buses every half hour, 07.00 - 22.30 hours, fare 3.30 €.

You can check current bus schedules and fares in English at:

http://ktelmacedonia.gr/en/routes/tid=29

A taxi cost about 40 - 50 €.

Other full moon events are taking place at archaeological sites around Greece,
including Aigai (Vergina, near Veria), Edessa and Athens.

Visit the Pella website: www.pella-museum.gr/informations/news

The website is in Greek only, but can be translated into your language
in a browser such as Google Chrome.
Exit the dragon

5 August 2014

"One fine morning, a colossal dragon with wings the size of football fields and a tail as long as long as long, flew over the valley and dumped an enormous dump, big as a church, right in the middle of the village square, before flying away to the west, never to be seen again."

Thus begins part 1 of The gigantic dragon dump, Edwin Drood's latest tale of dragon's do and village doings, now online at Edwin Drood's Column.

Enchanting summer reading at Edwin Drood's Column.

Drood's
dragon dump

Edwin Drood's
Column
Kavala revisited

4 August 2014

The Eastern Macedonian city of Kavala was the subject of one of the first My Favourite Planet guides. Originally written in 2004, it was the first online travel guide to Kavala guide ever, and featured the first web gallery with photos of the place.

A lot has changed there since, so we thought it was time to update the guide. Now there is an extensive "how to get there" section, with information about ferry and bus connections, and details of the port city's sights, including nearby attractions beyond the city limits. We are continuing to work on enhancing the history section and creating a totally new photo gallery.

The My Favourite Planet guide travel guide to Kavala

new Kavala
travel guide
Thunder Road

1 April 2014

The mysterious Edwin Drood is in love again - with a car. In his latest column he takes an affectionate glance in his rear-view mirror to a golden age for the British automobile industry, and peers along the road ahead to its future as incarnated by the new Jaguar F-Type coupé.

Carstalgia meets roadtech at Edwin Drood's Column.

Second coming

Edwin Drood's
Column
Goodbye, pigeon pie

21 March 2014

Nature proves yet again that one bird's ceiling is another bird's floor. The mysterious death of a pigeon in a Berlin garden thwarts our investigators but provides a free lunch for a city-dwelling northern goshawk. A hooded crow also makes a guest appearance (a smal but oh-so-important cameo rôle).

Red in beak and claw once more.

Spitting feathers, a photo essay at The Cheshire Cat Blog.

Spitting feathers

The Cheshire Cat
Blog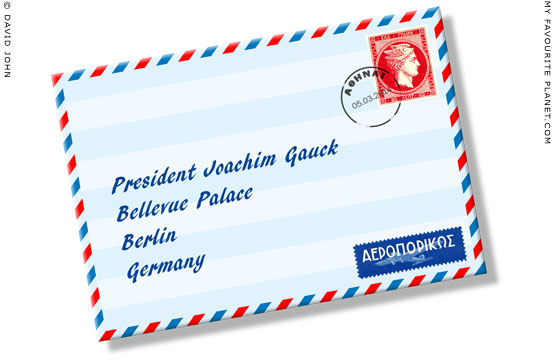 Letter to the President

5 March 2014

As German President Joachim Gauck arrives in Greece for an official visit, veteran politician and writer Manolis Glezos sends him an open letter reminding him of the Greek victims of the Nazi occupation during World War II.

According to the National Council for Claiming German War Reparations to Greece, of which Glezos is the president, Germany still owes Greece 162 billion Euros plus interest in war reparations.

My Favourite Planet publishes the letter in English, German and Greek.

Read Glezos greets Gauck at The Cheshire Cat Blog.

Glezos greets
Gauck

The Cheshire Cat
Blog
Blog on

4 February 2014

So far this year things have been busy on the blog front, if nowhere else on My Favourite Planet (allegedly). Edwin Drood's Column has already visited Romeo and Juliet's Verona, the NSA and Facebook (happy 10th birthday, Facebook) and the British Royal Family, before disappearing into the Belgian mist and leaving us with another poem by Hugh Featherstone.

Not wanting to appear uncultured, The Cheshire Cat has posted a one act comedy play, The dream party, and reported on a series of concerts in Berlin by the renowned Italian guitarist and composer Carlo Domeniconi.

Hopefully, that will keep our readers busy while we shuffle along with new additions to the My Favourite Planet travel guides at what the editor claims to be "the speed of a supercharged snail in a trance".
Visit the My Favourite Planet Group on Facebook.

Join the group, write a message or comment,
post photos and videos, start a discussion...







George Alvanos
rooms in
Kavala's historic Panagia District
Anthemiou 35,
Kavala, Greece
kavalarooms.gr
Olive Garden Restaurant
Kastellorizo,
Greece
+30 22460 49 109
kastellorizo.de
Papoutsis
Travel Agency
Kastellorizo,
Greece
+30 22460 49 286
greeklodgings.gr